A professional-grade water-cooled V6 hotend
A new hotend is on the way !
I'm looking at ordering parts for a water cooled V6 hotend thread-mounted heatsink, it's been tested and works great. But the cost per part is high if ordered in a small batch. So 3D ETPLUS, who uses this heatsink on Monster Kossel printers, is looking to reduce cost by ordering a larger batch. You can think of it as a pre-order, with the delay in manufacturing and shipping the only real delays you'd need to wait for (the design is done and validated).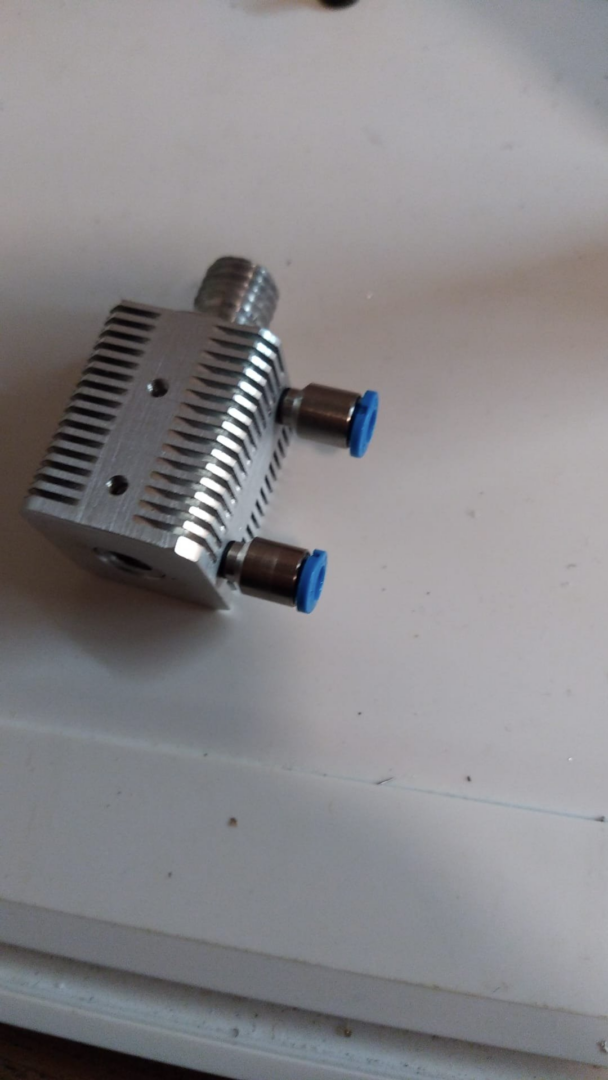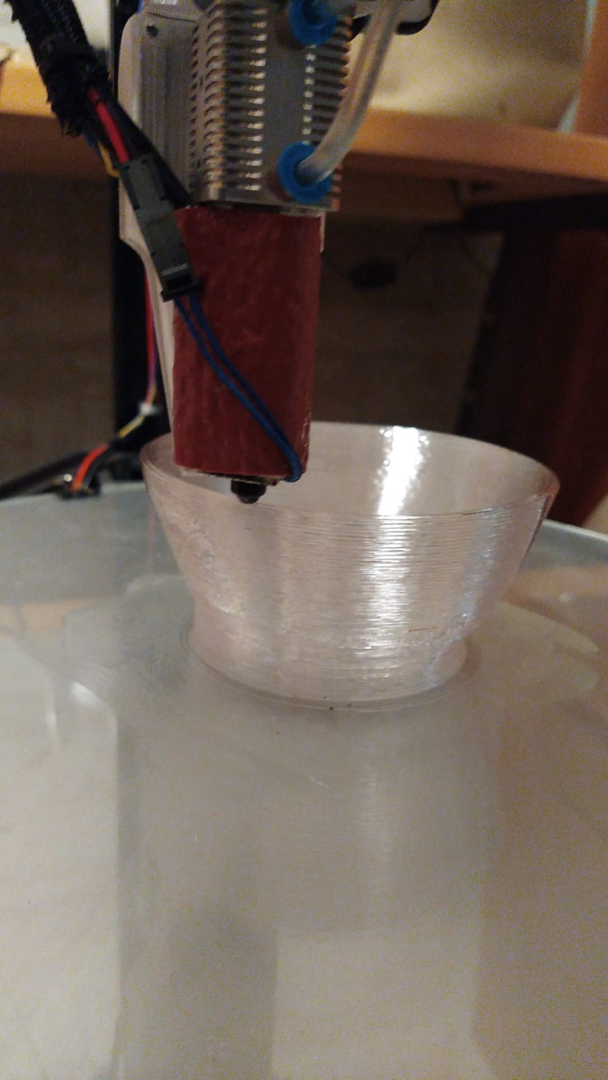 Print in style with a solid hotend mounting system
Mount the heatsink securely to your print head!
The heatsink, as you can see in the photos included, is using the M12 mounting thread that E3D put on a blue V6 air-cooled heatsink, and is now continuing with the Revo Micro. There are many numerous advantages to mounting your hotend with screws instead of the older groove-mount. By using an M12 nut to tighten it in place, you eliminate any play you'll add when unmounting and remounting your hotend to your printer's tool head for one.
Mount solidly to the heatsink!
The M3 holes (on 3 sides) that don't let water through are for mounting extra hardware (i.e. fans/shrouds/probes). The holes are 4mm deep, any more and you penetrate the water path. But that gives plenty of holding power for holding on what you want to put on your hotend. Whether it's a bracket to hold an inductive probe, a BL-Touch or part cooling fans or fan shrouds (if, like me you bring in air through a tube, see photo below), these are all a good use-case. Maybe you even want to fit a small webcam for nozzle-first timelapses?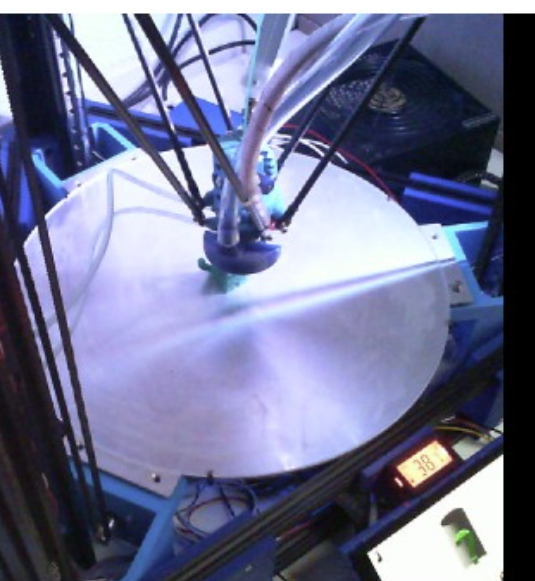 Group order for a water cooled V6 hotend heatsink
So the reason for this call of interest is simple. For less than 10 heatsink sets I'm looking at nearly $80 + shipping per heatsink. If there's enough people interested in one, I will order a larger batch and ship them out with the shown Festo M3 -> 4mm OD tubing pushfit connectors which work great with the E3D watercooling kits. The cost will then drop, but how much depends on the number of parts I order. If enough people order these up front, E3D (whom I shared the design with) may actually see value in testing and producing them internally, likely at a cheaper cost than what I can work out with external producers.
Why should I get one?
If you print high temp materials in an enclosure (PC, Nylons, PEEK, etc.), your enclosure temp starts to climb above 50°C, and the fan cooling of the heatsink loses effectiveness. You get heat creep and jams. Even Revo's fan is only rated up to 70C, and they tested the effectiveness only as far as 40C intake air on the heatsink. While that works great for most printers, even an enclosed Prusa Mk3 printing PETG will start reaching those temperatures after 4-5 hours of printing.
I'm running Revo, will you make a Revo version?
This is a V6 version, but if there's enough interest, it's easily modified to make it Revo-compatible (since only the hole/thread for the heatbreak fitting changes and as far as I know this is not patented.
How do I get one?
If interested, please reach out using the contact form. The manufacturing order will probably be placed in mid-September, so share far & wide to any who might want one. And as far as why you would want one?