A 3D printer tailored to your needs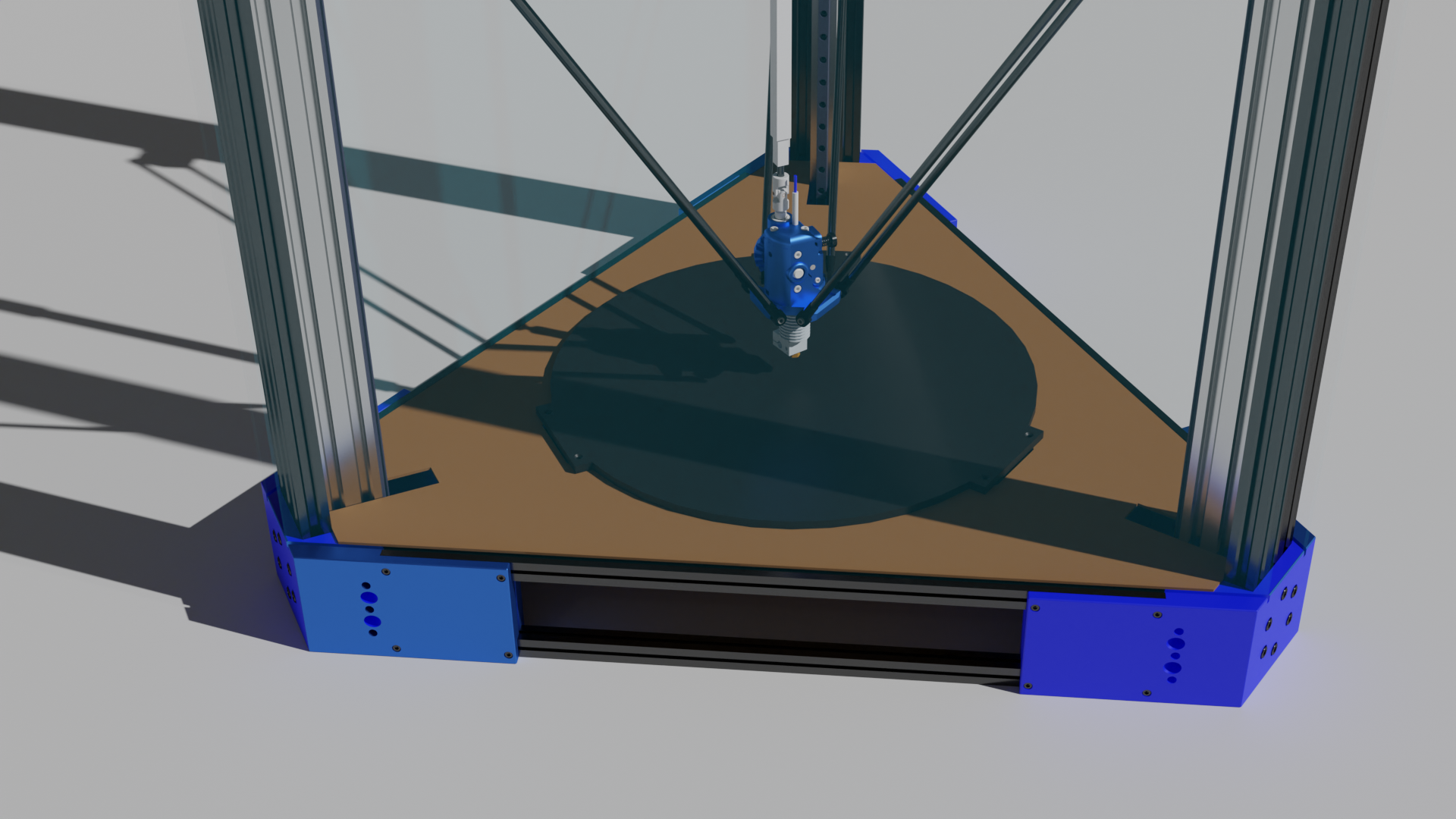 The 3D printer market is in a constant state of flux, with every manufacturer offering more and more new products. But what about your real needs?
Should you settle for a printer that comes close to what you're looking for, but doesn't give you 100% satisfaction? With the Monster Kossel, change your perspective and get the ideal printer for you!
Why offer the Monster Kossel, this customized 3D printer?
Manufacturers offer models that meet their development criteria, but not necessarily your needs. You find yourself in the uncomfortable position of choosing a model by default.
That's why, at 3D ETPLUS, we've taken the trouble to study each component to give it maximum modularity.
The strengths of the Monster Kossel are :
A Delta-type printer with the ability to be resized to suit your requirements (large heights possible, variation in the width of the printing plate).
Precision that won't fade, even with very tall objects. In fact, with the Delta system, the part doesn't move at all.
Direct extrusion with a remote motor that doesn't weigh down the print head. This is a significant advantage for all types of filament, as shrinkage is better controlled. You can also calibrate the nozzle diameter. These two features are a way of increasing printing speed. The speed at which the print head moves, and the quantity of material deposited, are the key factors here.
The choice of adding a set of custom-made panels to create aninsulated printing chamber that can be heated. This is necessary for printing certain materials. In addition, these hermetic walls are highly recommended when using filaments that give off toxic fumes. You can add an air filter system combining a powerful fan with a particle and activated carbon filter. This extracts harmful vapors before they pollute the outside environment.
A water-cooled nozzle if you opt for a closed chamber. To obtain good prints, the filament must remain cold and solid until it reaches the nozzle, where the transition to the liquid state takes place very quickly. This type of water cooling is recommended when panels are installed. Without them, an air-cooled radiator with a fan works perfectly.
A silent printer: you can carry on working in the same room!
What makes it different from what you can find on the market?
It's also a made-to-measure machine in terms of parts. As we are not linked to any particular component manufacturer, we equip this printer with the best references on the market.
So with the Monster Kossel, you're assured of :
benefit from state-of-the-art materials and techniques, with a commitment to continuous improvement of our printer;
an open-source machine that can be subsequently modified to suit your needs. What's more, our technical team is on hand to support you in setting up your printer;
no surprises when it comes to drawing up specifications. Together, we'll examine your needs and design a printer that meets your requirements;
the possibility of evolution or optimization. Some parts may be changed as your project progresses.
What about ordering and delivery?
If you're interested in the Monster Kossel concept, we'll arrange a meeting to discuss your requirements. This study phase is very important, as it is the starting point for the specifications of your customized 3D printer. Once the quotation has been accepted, it takes a fortnight to place the order and receive the parts.
Delivery depends on the size of the machine. If the machine can be moved, we deliver it directly to your premises. If the machine exceeds normal dimensions, we pre-assemble it in our workshop and assemble it on your premises.
So the Monster Kossel isn't a new printer on the market, it's your 3D printer, the one that's best suited to your business.
If you're interested in the concept of this machine, or would like more information, please contact us!