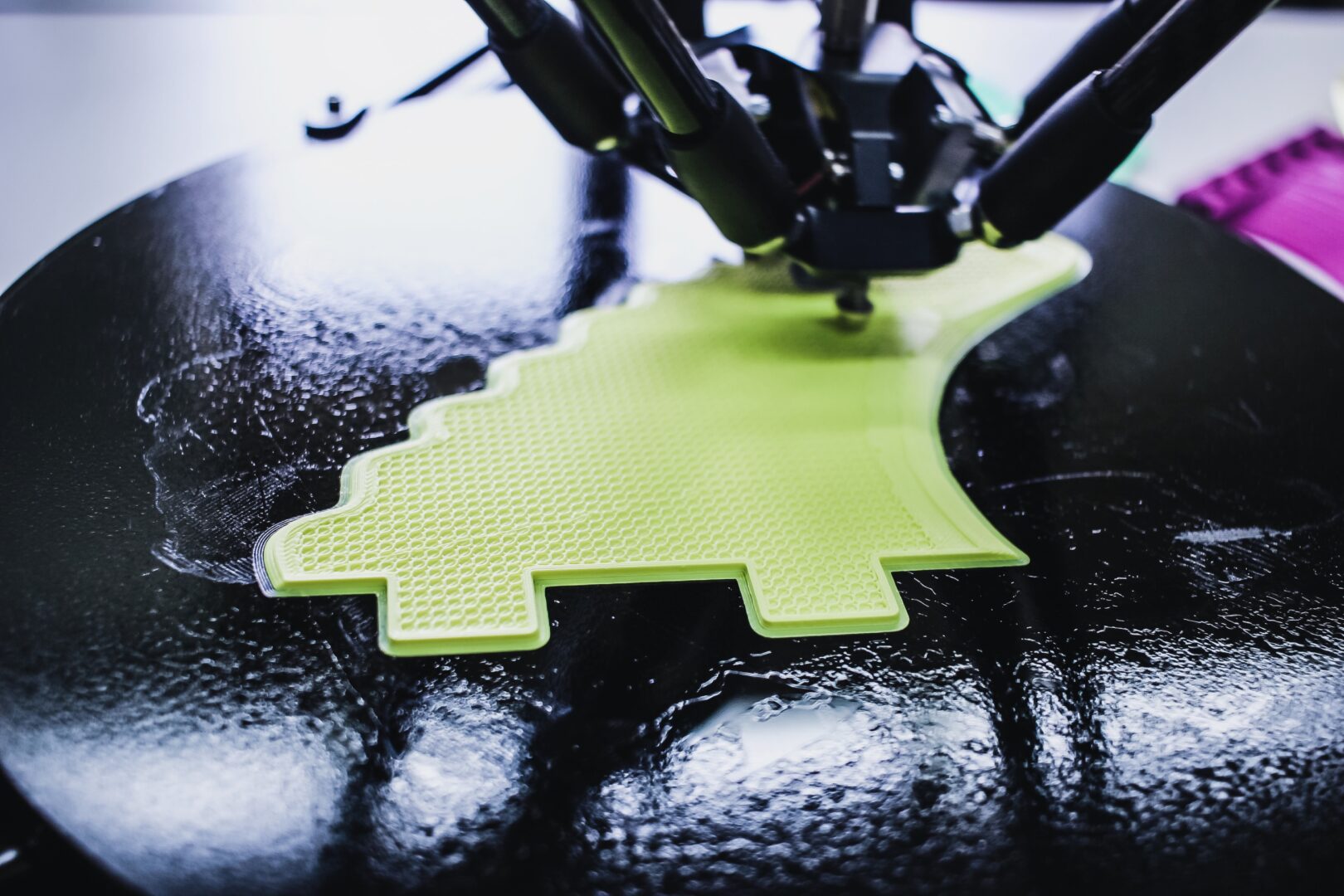 A personalised 3D printing service in Switzerland
To complete my offer, I print your projects directly in my
workshop. Simplify your life with this on-demand 3D printing service
on demand in Switzerland!
5 reasons to use 3D ETPLUS for your on-demand 3D printing in Switzerland
Don't invest in a printer for a few parts
Does your project only require the printing of one or a few parts? Use 3D ETPLUS to get professional-quality results!
Want to test a particular type of printer or consumables before investing?
If you want to invest in a 3D printer, you can see the results by sending me your objects to print. In fact, I'm available to advise you on your hardware purchases, depending on your desired use.
Not enough technical knowledge
If you haven't used 3D printing before in your sector of activity, that's OK! I'll make up for your technical shortcomings by taking care of your printing. However, if you'd like to develop your skills in this area, I offer training and consulting sessions!
Lack of time
Concentrate on your business and its development without worrying, for example, about creating a product mock-up. The time you save will be invaluable to the smooth running of your business.
Need advanced and technical printing
Entrust your printing to 3D ETPLUS! You can be sure of benefiting from my experience in producing parts with special shapes or requiring the use of special consumables.
Please note that I respect the confidentiality of the data you send me. At no time are these files shown or shared with third parties (or on third-party IT services, no Google Drive or Azure at 3D ETPLUS).
The particularities of 3D printing at 3D ETPLUS
The quantity of parts printed
This depends on the size and complexity of the part. For an object of reasonable dimensions, I offer small series printing, up to a hundred copies. If you have a specific request, please contact me so that we can discuss it together.
Areas of activity covered
As you'd expect, 3D printing is becoming more and more widespread in all professional sectors, as well as among private individuals. Whether it's a purely decorative object or one with a functional purpose, such as moulds or models, I provide meticulous work that meets all your requirements.
The range of printers for on-demand 3D printing in Switzerland
Here are the different printers that enable me to produce a wide range of objects:
The F1W from 3D Evolve: this is used to make parts up to 220x220x220mm when very high temperature materials are required (PEEK, Nylon, PC, etc.) as well as very high precision. This machine is capable of double extrusion, but is not at all suitable for PLA.
The Creality CR-30 : used to make small parts in series or very long parts (up to 6 m). It is ideal for decorative objects or moulds, as it can produce layers at an angle of 45 degrees. We only use PLA and PETG filaments on this printer.
3D ETPLUS values
Ensuring quality finishes
By placing your trust in 3D ETPLUS, you can be sure of obtaining high-quality objects. My knowledge in the field always guides me towards consumables that are best suited to the result you are looking for.
With my machines, which I know inside out, I can, for example, increase the strength of a functional part. All I have to do in this case is set certain printer parameters and choose the right filament for optimum results.
For decorative objects, I can advise on post-printing treatments to make the parts smoother.
Favouring short circuits and the circular economy
As far as possible, I choose suppliers of consumables in Switzerland. This ensures quality supplies while minimising costs. Thanks to this strategy, you can benefit from :
preferential rates on certain filaments,
reduced manufacturing lead times,
reduced additional costs, such as customs duties,
rapid delivery of your parts by post.
Limiting our impact on the environment
It is our duty to reduce the carbon footprint of each of our activities. It's with this in mind that I want to develop 3D ETPLUS.
I favour short circuits and Swiss suppliers: this means less fuel used for deliveries to my workshop.
Whenever possible, I prefer to use filaments that are more biodegradable.
I've set up a system for recycling unusable spools and printing failures with the FabLab de la Côte, of which I'm an active member.
3D ETPLUS is thus able to cover a wide range of 3D printing needs and satisfy all your specific requirements. With this service, as well as discovering the potential of the machines, you'll have the satisfaction of receiving your high-quality orders quickly.
If you have any questions or would like to place an order, just send us a message.