A personalized 3D printing service in Switzerland
To further complete the services offered, I also directly print your parts in my workshop here in Gland, Switzerland. Make your life easy using this on-demand 3D print service in Switzerland!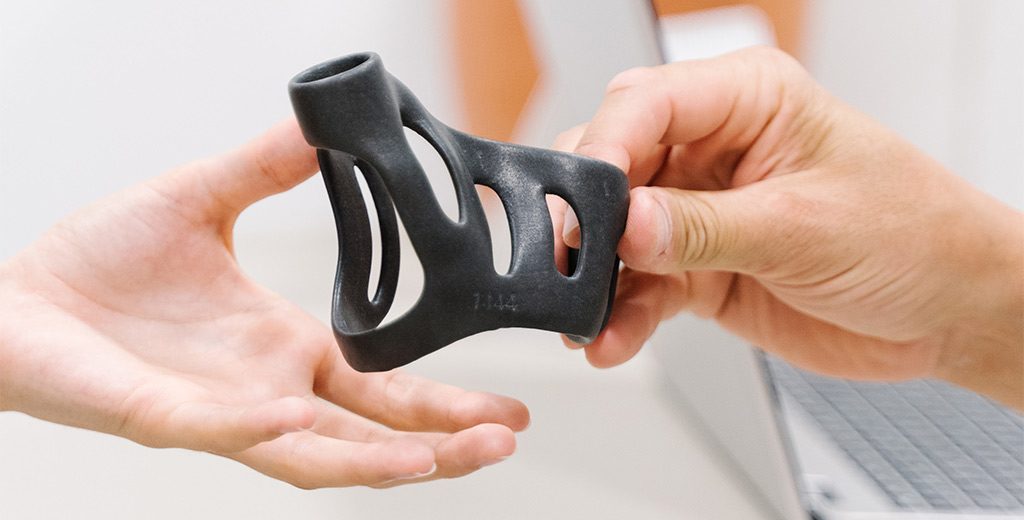 The 5 reasons to call onto 3D ETPLUS to 3D print your parts in Switzerland
Don't invest in a printer only for a few parts
Does your project only need a few parts? Work with 3D ETPLUS to get professional results for them!
Test a printer capabilities before investing
If you want to invest in a 3D printer, I'm happy to give you a chance to see the results you get by printing your designs. I'm fully available to advise you for your purchasing based on your use-cases.
Not enough technical know-how
If you've never worked with 3D printed parts before, no problem! I am here to bring in my expertise for your printing needs. If, however, you wish to develop your skills in this field, I offer trainings and coaching sessions!
Time constraints
Focus on your main activity and its development without having to worry, for example, about the creation of a model or replica of your product. The time you save with 3D ETPLUS will help lighten your workload.
Advanced or specialized printing capabilities
Trust 3D ETPLUS to print your parts! This way you are certain to benefit from my expertise in building your parts with complex shapes or requiring the use of specialized consumables.
Note that I fully protect your intellectual property. At no point in time will your files or parts be shown or shared with third-parties.
Information about 3D printing by 3D ETPLUS
Quantity of printed parts
This will depend on the size and complexity of the part. For a reasonably sized object, I will run small series of parts, generally up to a hundred pieces. For your particular needs, the best is to contact me, that we may study your particular needs.
Activity sectors covered
As you can imagine, 3D printing is ever more present in all sorts of professional sectors as well as for private individual projects. Whether your object is purely decorative or aimed at functional purposes such as moulds or models, my work is deliberate and detailed to meet all of your needs.
The 3D printers available to print parts in Switzerland
Here is the printer selection that allows me to realize a wide range of objects:
The Creality CR-30: used to print parts in small series or that have an unusually long dimension (up to 6m). It is ideal for decorative or mould parts, as it prints with layer lines at a 45 degree angle. On this printer I only use PLA and PETG types of filament.
The Creality Ender 3 Pro, modified with a direct-drive extruder : a very well-rounded machine allowing for all sorts of prints in PLA, PETG, PCTG or flexible filaments with part dimensions up to 220x220x250mm.
The Monster Kossel: a delta-type of printer very adaptable in terms of materials (PLA/PETG/Nylon/ABS/ASA/PCTG/PP) and print dimension. The current iteration can print parts up to 350mm in diameter up to 450mm tall.
3D ETPLUS values
Guarantee quality prints
By trusting 3D ETPLUS, you have the guarantee of getting high quality prints. My knowledge in the field help me select the best-suited consumables given your objectives.
I have a full understanding of my machines and can easily, for example, adjust the parameters to yield a higher strength functional part. The only tuning I need to do are the filament selection and the printing parameters to obtain the best result.
For objects aimed at decorative purposes, I can provide advice regarding post-printing processes to make the printed parts entirely smooth.
Prioritize short circuits and the circular economy
As much as possible I select manufacturers and providers located in Switzerland. This guarantees the quality of the supply while minimizing costs. Thanks to this strategy, you benefit from:
advantageous pricing on certain materials
reduced fabrication delays
no auxiliary costs (customs import fees, for instance)
timely deliveries using the Swiss post
Limit environmental impact
It is everyone's job to limit the carbon footprint of each of our activities. It is as part of this objective that I am developing 3D ETPLUS.
I preferentially use Swiss providers and distributors: it means less fuel is used for deliveries to my workshop.
I prefer using, when possible, biodegradable filaments and filaments on recyclable spools.
I am working on building a recycling system for one-time use spools as well as failed prints with the local Fablab where I am an active member.
3D ETPLUS is thus in a position of providing a large range of 3D printing parts and satisfy your specific needs. With this service, in addition to discovering the capabilities of the machines, you also get the satisfaction of rapidly obtaining high quality parts. If you have questions or if you want to place an order, all you need to do is send me a message!